Here's an irresistible collection of seven little crocheted mermaids for doll lovers of any age! All patterns are free.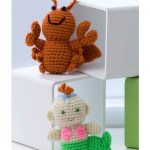 1. Little Lobster and Baby Mermaid by Michele Wilcox for Red Heart.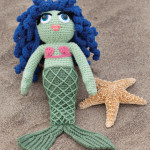 2. Mermaid Houseguest by Brenda Anderson for Crochet Today.
3. Kit's Mermaid by Kit Wolfren.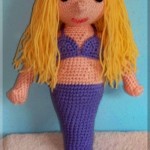 4. Little 'Uns Mermaid by Craft Ingenue.
5. Amigurumi Sirens by Corriendo con Tijeras. Pattern in English and Spanish.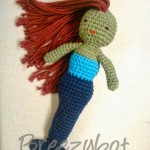 6. Amigurumi Mermaid by Brieshon D'Agostini for Breezybot.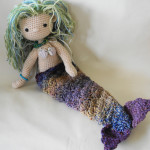 7. My Little Crochet Doll–Mermaid by Betty Virago. Pattern in US and UK terms.
Thanks for visiting! You can find more of my work on Facebook, Twitter, Tumblr, Google+, Pinterest, Ravelry, Craftsy and Etsy.