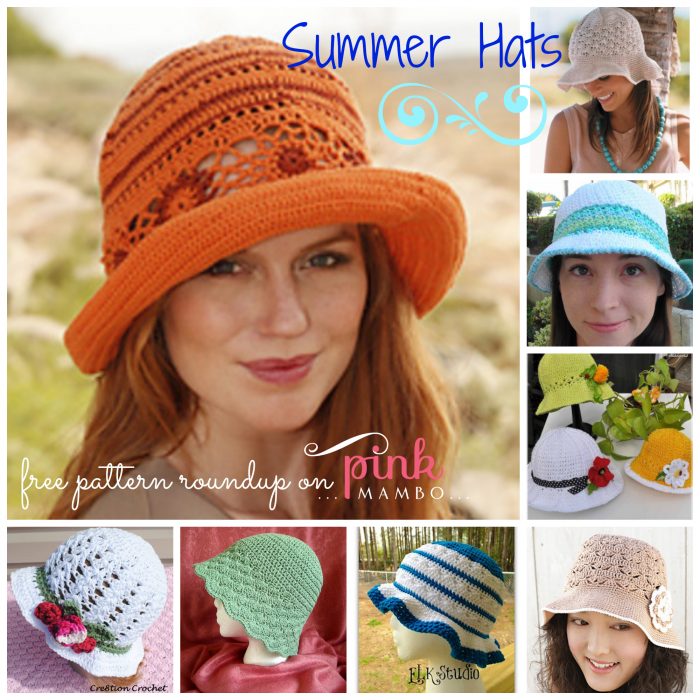 Crochet one of these pretty sun hats to protect your skin from the sun's rays this summer. Most come in a variety of sizes from baby to adult.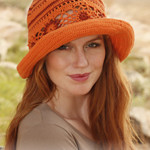 1. Summer Harmony by Drops Design. Beautiful crochet motifs and tropical colors highlight this beautiful sun hat design.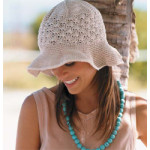 2. Floppy Brimmed Hat by Linda Cyr for Vogue Knitting. Rounds of single crochet at the crown and brim are set off by a pretty swath of shell stitches.
3. Main Street Sun Hat by Carmen Statham of Thistles and Tulips. This jazzy sun hat sports a wide, colorful stripe.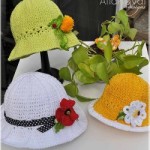 4. Lacy Garden Party Hat by Alla Koval of My Little City Girl. The pattern for this lovely lacy hat is free, but the flower adornments are paid patterns. However, she does have several flowers in her free patterns. http://mylittlecitygirl.com/free-patterns/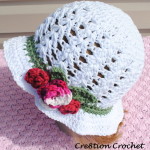 5. Shell Stitch Cotton Hat with Spring Blossoms by Lorene Haythorn Eppolite of Cre8tion Crochet. Crochet a cool white summer hat in a pretty shell stitch pattern adorned with colorful blossoms.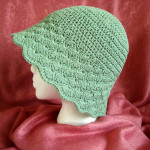 6. Flared Shell Brimmed Hat by Cathy Phillips of CAP's Crochet & Crafts. Shell stitches dance around the brim of this classic sun hat design.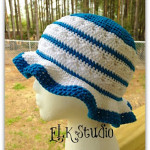 7. Southern Comfort Summer Hat by Kathy Lashley of ELK Studio Handcrafted Crochet Designs. This super-elegant hat was designed for chemo patients but would be a lovely addition to anyone's summer wardrobe.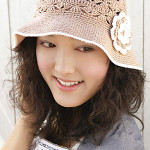 8. Amicomo4-1 Bucket Hat by Pierrot (Gosyo Co., Ltd). This beautiful hat has a fully charted pattern and a sketchy written pattern. If you're not used to following charts, this shell stitch beauty is worth the trouble of figuring it out.
And if you need one more sun hat to choose from, you might like this Tropical Sun Hat right here on Pink Mambo!
Thanks for visiting! You can find more of my work on Facebook, Twitter, Tumblr, Google+, Pinterest, Ravelry, Craftsy and Etsy.