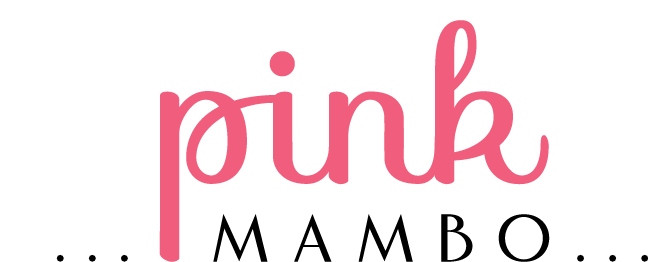 I know I've been like Goldilocks over here with all my blogs. But after all that I think I've found one that's feels just right! My original Gourmet Crochet pattern line is still as popular as ever, but I wanted something new, something different. And, as far as the Carolyn Christmas Designs blog, I probably way overthought it, but it always bothered me that putting things like stitch patterns and roundups on there was not a good fit because they weren't designs.
Pink Mambo felt like the perfect name for my new crochet blog–I love pink, and crocheting one step at a time reminds me of dancing the mambo one step at a time. I know, I know, you're supposed to name your crochet blog "crochet" something or other so people can find you. I may not be doing this right, and I'm bound to make mistakes, but I'm going for it. I'm glad you found me here, and I hope you'll come back again and again to see what I've got up my sleeve!
Thanks for joining me here! You can find more of my work on Ravelry and Etsy.
Carolyn xo