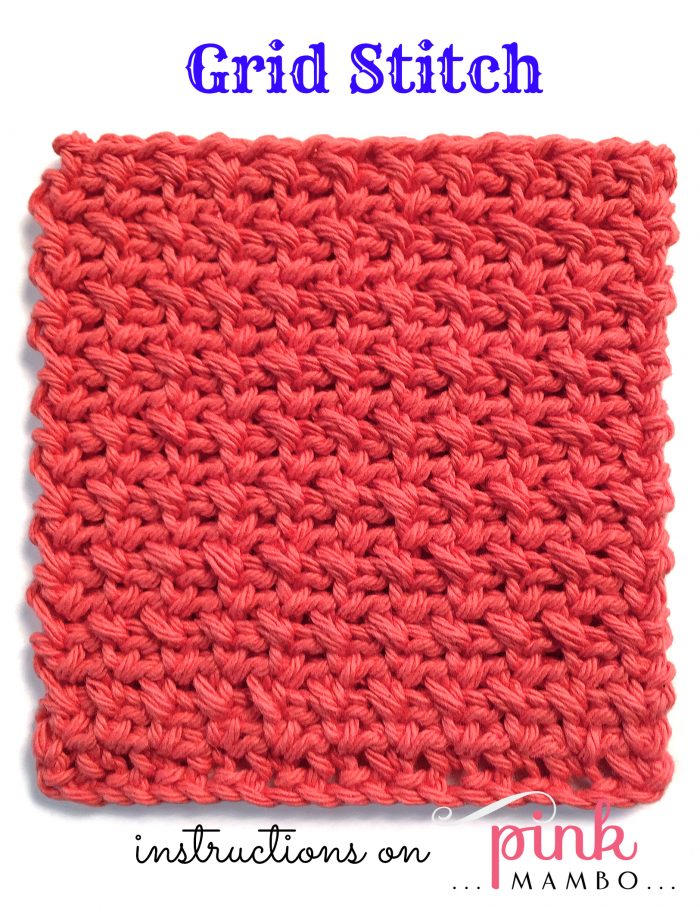 This is one of my favorite stitch patterns. It has great drape, and I've made everything from dishcloths to garments with this pattern. It is the basis for my Single Crochet Entrelac technique. I just love it. I'm not sure of the name of it, though, so I'm calling it Grid Stitch. I found it in one stitch dictionary called Background Stitch but that didn't seem an appropriate name for such a wonderful, versatile, yet simple stitch pattern!
Grid Stitch
Row 1: Ch an even number, sc in second ch from hook, (ch 1, skip next ch, sc in next ch) across, turn.
Row 2: Ch 1, sc in first sc, (ch 1, skip ch-1 sp, sc in next sc) across, turn.
Repeat row 2 for pattern.
Thanks for visiting! You can find more of my work on Facebook, Twitter, Tumblr, Google+, Pinterest, Ravelry, Craftsy and Etsy.